Support Ukraine
This was my first camera, and the one that got me started in photography.
DSC-U30
Ultra-compact camera
May 28, 2003 - August 20, 2004
Body

Size

85 x 40.3 x 29.7 mm (W x H x D)

Weight

89 g

Flash

Yes

LCD

Size

1"

Resolution

64460px (293 x 220)

Photo Features

Resolution

2MP (1632 x 1224)

Format

JPG

ISO Range

100 - 320

Exposure

Auto

Lens

5mm/f2.8 (33mm equiv FOV)

Sensor

1/2.7" Super HAD CCD

Video Features

Resolution

116 x 112 @ 8.3fps

Format

MPEG1
This was my first camera, and the one that got me started in photography. (5/5)
The DSC-U30, so named because of You, Your Friends and "U"[*][a], wasn't a professional's camera by a long shot. But it was a lot of fun. It didn't have any manual controls, nor did it have zoom.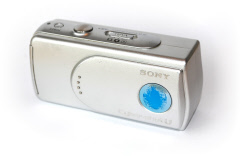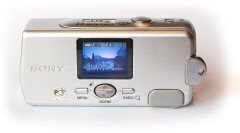 Some would consider that a fatal limitation, and I would, too, if I were to buy the camera today. But for a beginner, this camera was as close to ideal as a camera gets:
A beginner like me wasn't confused by all the parameters that a DSLR exposes - aperture, ISO, white balance, and all that - which put focus on getting the composition right. I've realized that once the composition is good, you'd have to try real hard to fail; and if the composition is bad, well, then there's nothing you can do.

It is so tiny I could put it in my pocket and have it with me all the time. As I write this, I have one camera with me - the one that is in my cell phone. My D40? It's at home. I cannot overstate the importance of daily practice. Having a camera with you, always, means that you will get better. It was also tons of fun: See something pretty? Capture it!

It starts instantly. Just flick back the lens cover and the camera is ready to shoot in a second. My cellphone requires me to press one button to bring up the lock screen, unlock the phone, tap one icon and wait two seconds for the camera to start. Talk about the state of the art of technology moving backwards!
These attributes have given the time I spent with the little camera an aura of a "golden age". You know, the time when things were simple and not so gosh-darn complicated as they are today. I don't like that kind of nostalgia, because it just makes me feel bad about my current output, so I figured the best way to cure myself of this delusion was to charge up two AAA batteries and take the little camera for a spin. Here are the results: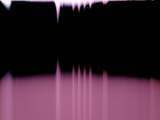 Looks like we have a broken sensor here. That's not a fitting memorial for such a fantastic little camera, though, so here are some shots from its better days: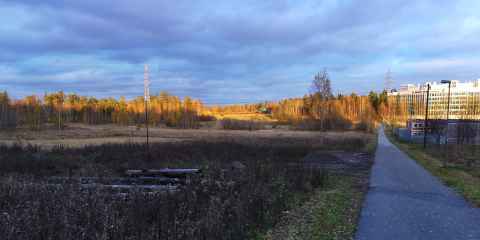 The road across the north edge of what is now Kista Äng, but which was Kista IP before. Photo taken in November 2003.
​2003-11-02 16:06
​Lilla Slingan
Stockholm, Sweden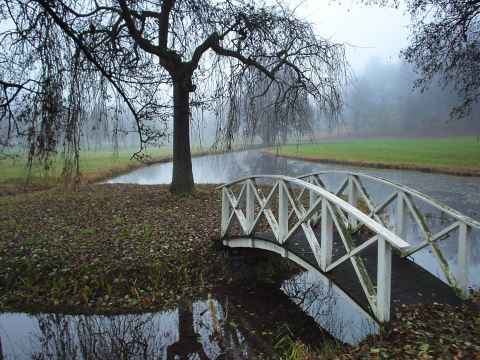 Links
| | |
| --- | --- |
| | http://www.dpreview.com/news/2003/5/28/sonydscu30u60 |