Life's not fair. Let me save you, dear reader, some time: The best middle-eastern food in Stockholm is served here. Immediately, without hesitation - get on the subway or other mode of transportation to Kista. Proceed to Kista Bazar. Eat. Then come back here and look at the pretty pictures I have taken. They will still be here, but Kista Bazar may not.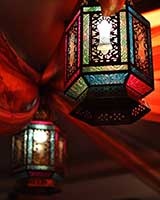 Vejlegatan 7
16444 Kista
Sweden
Kista Bazar on Facebook
The best middle-eastern food in Stockholm. (5/5)
Which brings me to that fairness thing.
See, Kista Bazar might not be around for long. It's easy to see where things went wrong - you probably noticed when you went there (you did go there, didn't you?) that it isn't exactly situated where things happen, nor where lots of people go by. And that, sadly, is why you'll likely have to hurry if you want the best middle eastern food in Stockholm. The meat is grilled to perfection - not dry like you tend to get from Lebanese restaurants. The rest is grade-A+++ as well.
So move it. Get a good dose of yum while it lasts at Vejlegatan 7, 16444 Kista, Sweden[a].
Links
| | |
| --- | --- |
| | http://maps.google.com/maps?q=Vejlegatan+7,16444+Kista,Sweden+(Kista+Bazar) |