I knew I wanted a big diffuser to go with my Godox TT350. The salesman at the camera store recommended a $140 Joe McNally Ezybox Speed-Lite 2 Plus, but given that the flash unit itself only cost $120 I balked.
Would a $25 diffuser do the job? Turns out it did, and very well indeed.
45cm Round Diffuser (UAE)
Foldable round (ring-style) flash diffuser
Diameters

Attachment

8.5 cm

Inner

18 cm

Outer

41 cm

Dimensions

Weight

250 g

Depth

16 cm

Diameter (bag)

20 cm

Depth (bag)

6 cm
A remarkably cheap way to improve your flash photos a lot. (5/5)
​

1. Overview

The diffuser comes folded up in a round pouch. When you take it out of the pouch it snaps into its unfolded shape, and you then connect the struts around its perimeter to complete the assembly.
The struts are held together by a pair of magnets, so you don't need any tools to set up the diffuser.
The camera / lens is inserted in the center. The hole is only 8.5 cm in diameter, so if your lens is wider than this (like the Sigma 24-70mm f/2.8 IF EX DG HSM) you may have to separate the camera and lens, stick the lens through the hole from the front and attach the camera to it.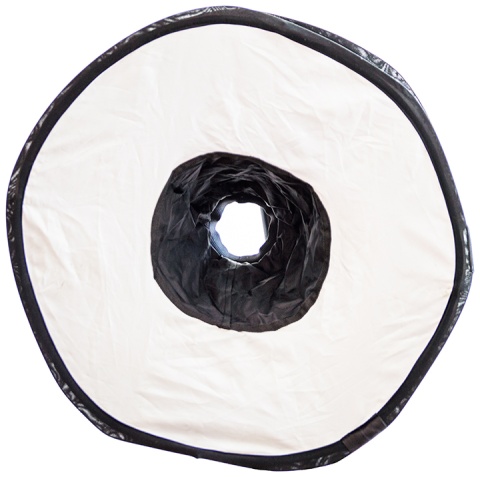 Finally the flash unit is inserted in the port on the back of the diffuser and attached using the velcro. From watching YouTube videos I think there's supposed to be a piece of velcro to cover the part of the flash port that you don't use in order to keep as much of the flash inside the diffuser as possible, but it wasn't included in mine.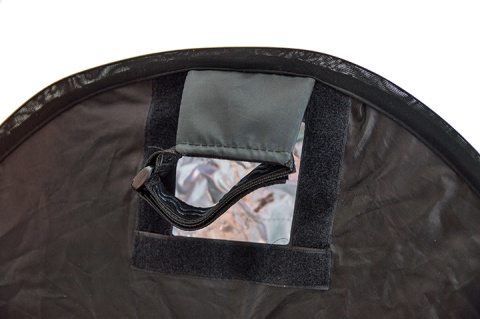 ​

2. Samples

I'm amazed by the performance of the ring diffuser. It is really easy to use and gives great fill light.

Even outdoors it lights up shadows.
​

3. Summary

A remarkably cheap way to improve your flash photos a lot. It's cheap in the best possible way.